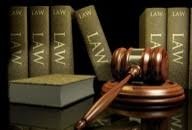 Perreault Law Office, P.L.L.C. offers a friendly and supportive environment for our clients, with the professionalism and expertise that are prerequisites to providing the level of service that each and every client is entitled to recieve.

Attorney Perreault represents institutional and individual clients in the areas of real estate, business and corporate law, estate planning and probate. In the area of real estate law, she has handled both purchases and sales of commercial and residential property; preparation of documents; review of documents; title searches and title opinions, as well as the issuance of title insurance policies through various title insurance companies.
In the area of business and corporate law, she can assist with the formation and/or maintenance of small businesses, either as a corporation or a limited liability company. She also provides services for contract drafting and contract review.
In the area of estate planning, she prepares Revocable Trusts, Wills, Financial Powers of Attorney and Medical Powers of Attorney and Living Wills. She can assist with helping you determine how best to provide for your heirs with the many options available.

Attorney Perreault has been afforded the "high to very high" legal ability rating by Martindale-Hubble® which takes into consideration expertise, nature of practive and various qualifications relevant to the legal profession.

The firm specializes in:

Estate Planning
Probating of Estates
Formation of corporations and limited liability companies (LLCs)
Real Estate Transactions